I worked as Lead Interaction Designer for Last.fm between November 2007 and November 2009. I led interface design on the website…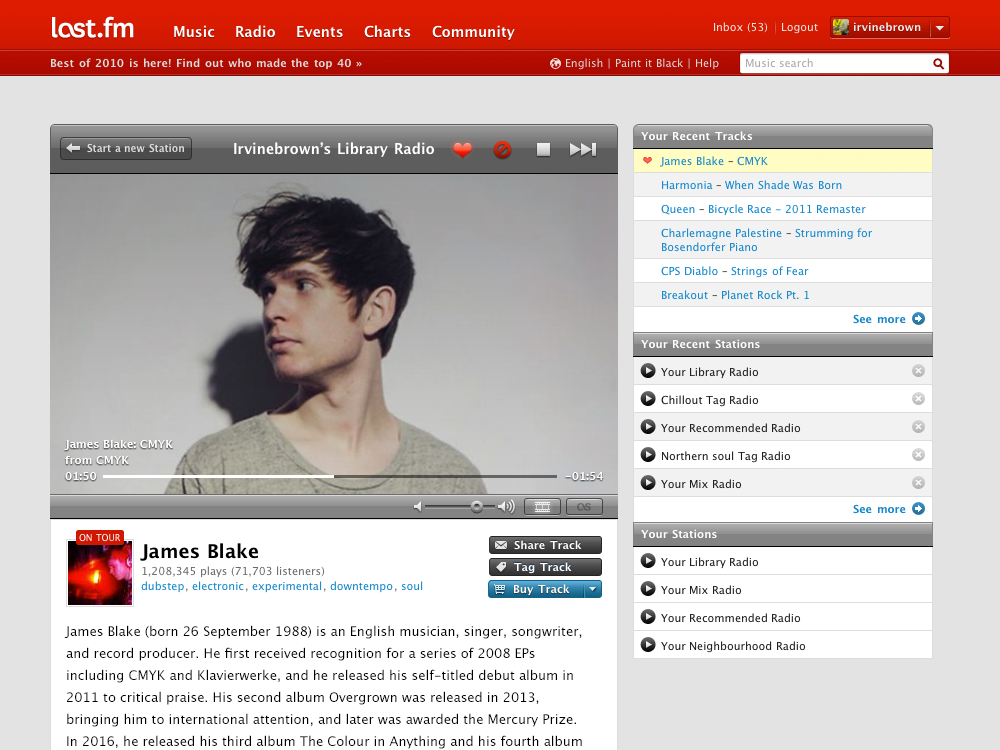 …desktop software and mobile phone apps…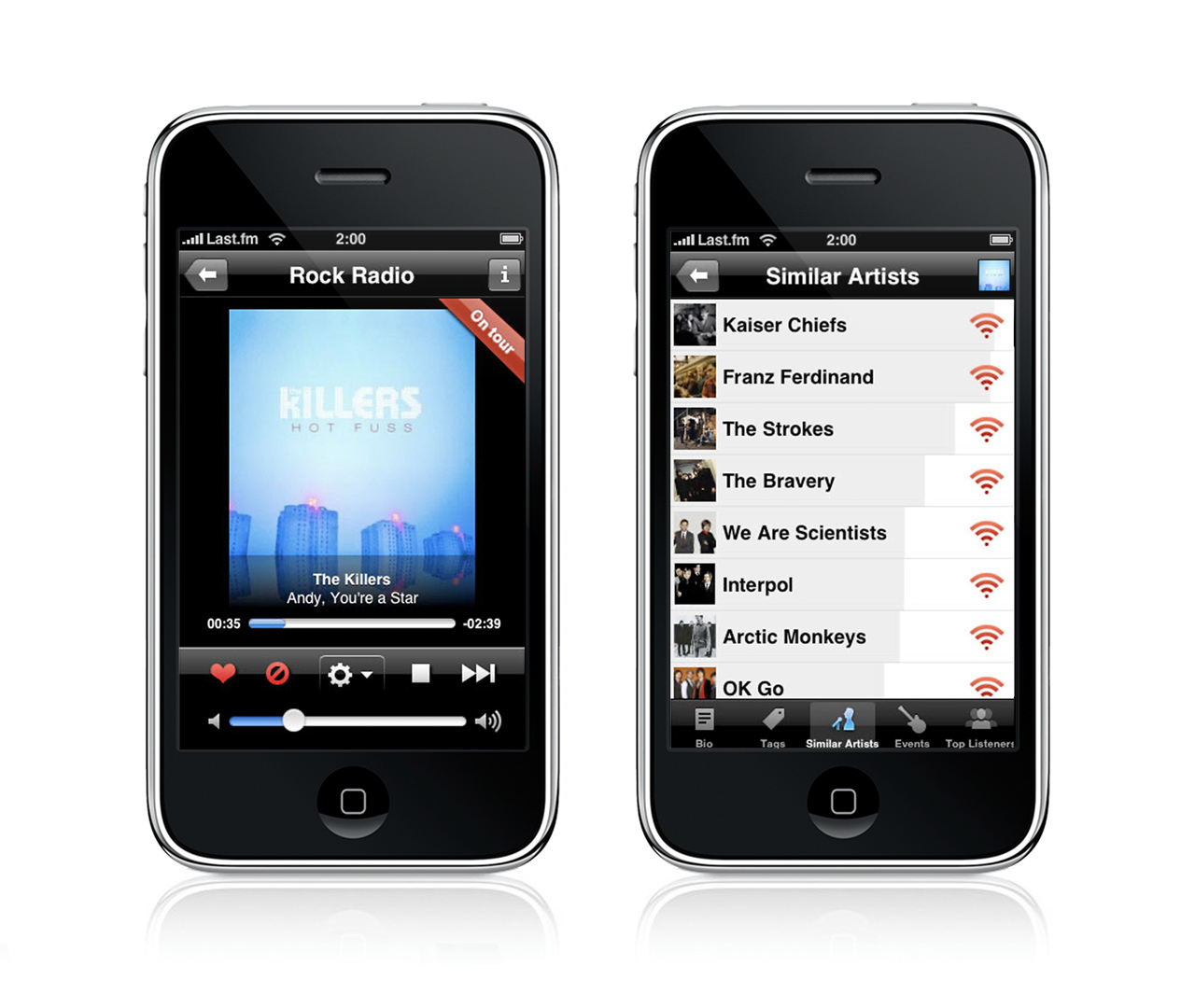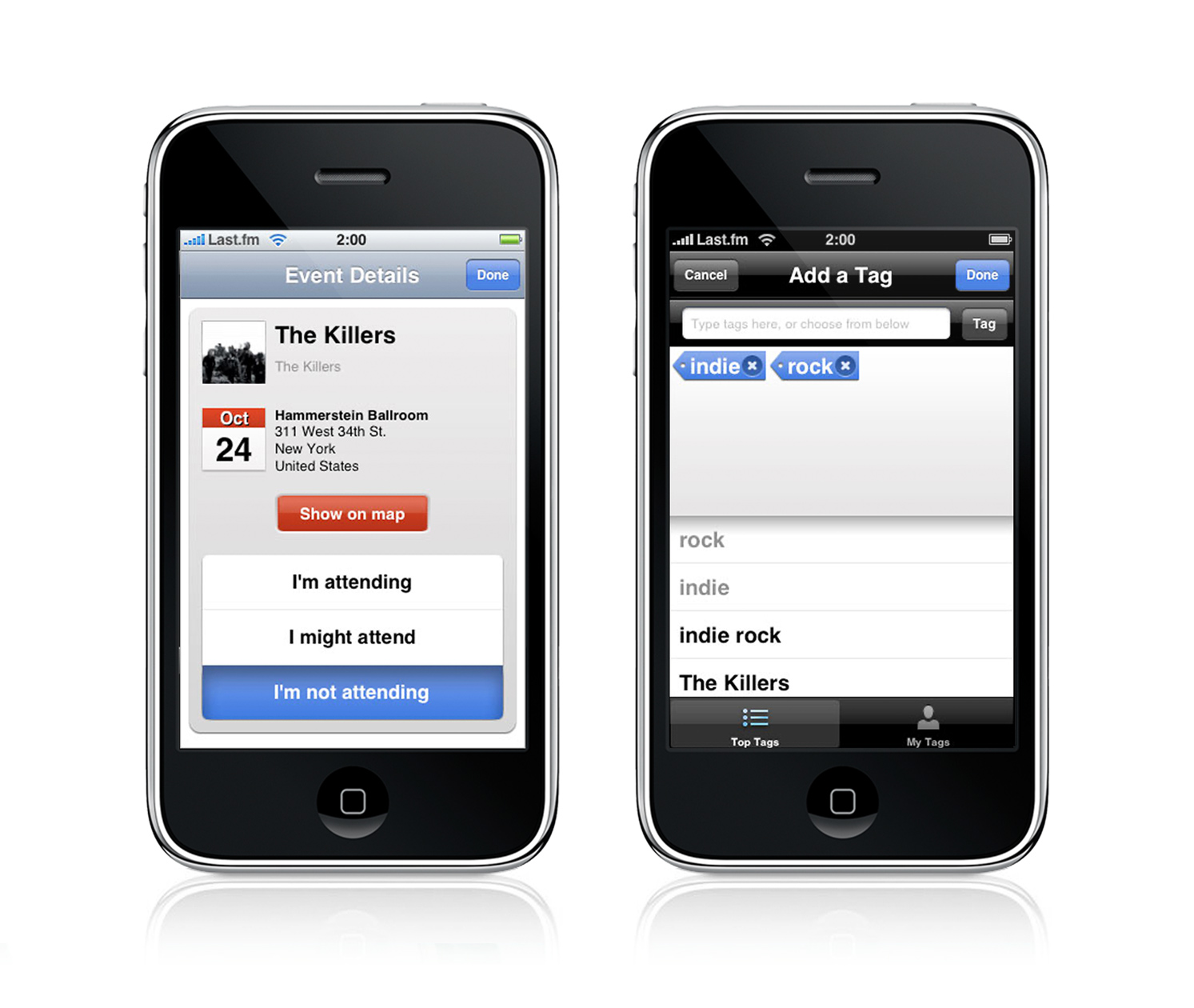 …and integration with third party software and hardware partners, like Sonos and XBox.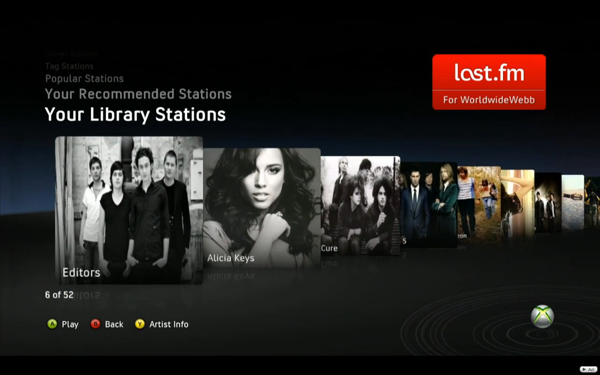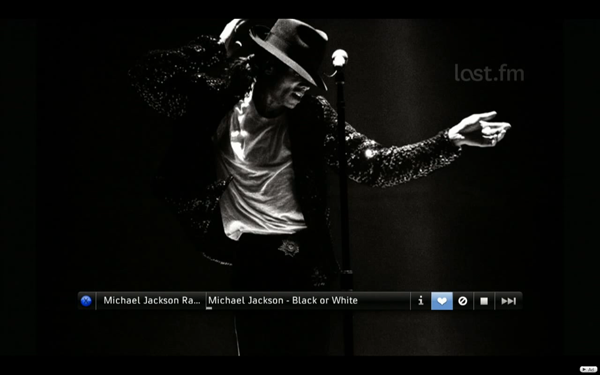 A lot of my work involved grouping trends and patterns of behaviour seen around the site, to help better define what got built and how to improve it. This work tended to mean running between strategy people, advertising teams and developers, helping to turn sales pitches into prototypes and vice versa.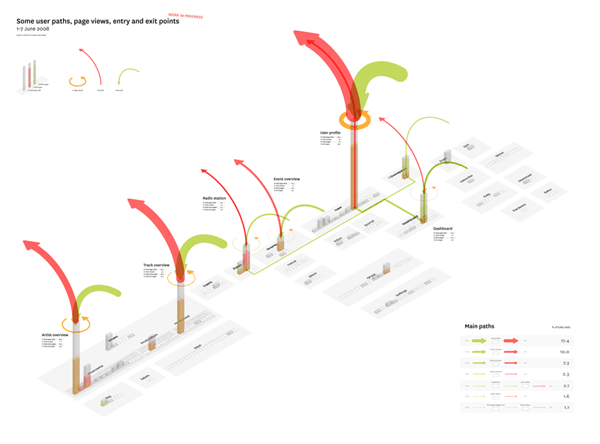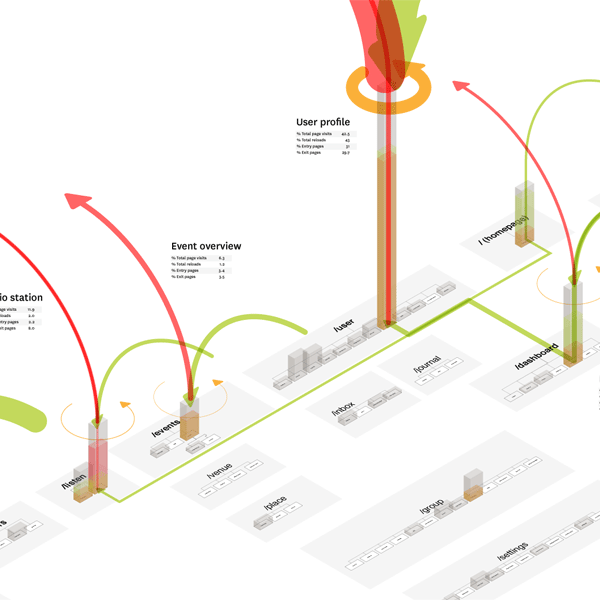 These took the form of anything from analytics through to on-the-fly discussion framing diagrams, when notes and thoughts could translate into working prototypes within a matter of hours.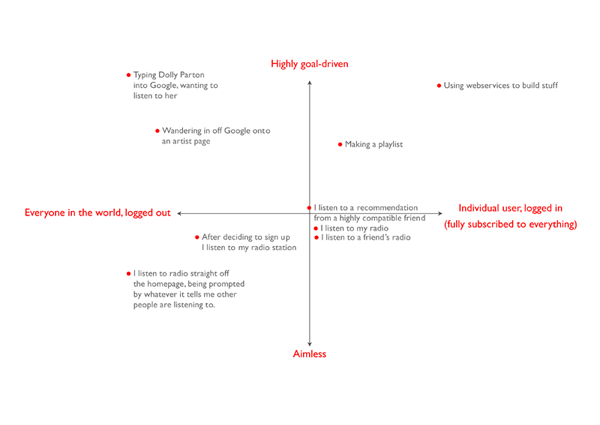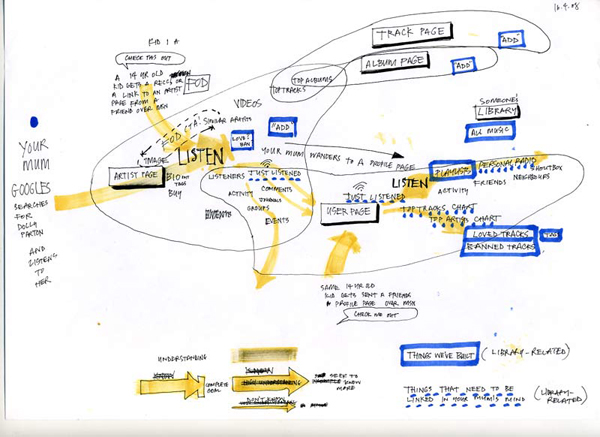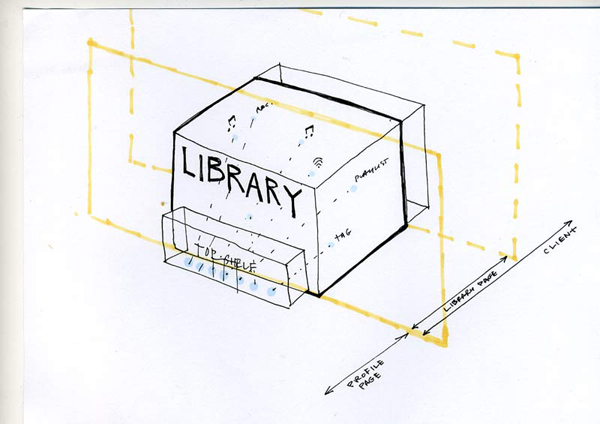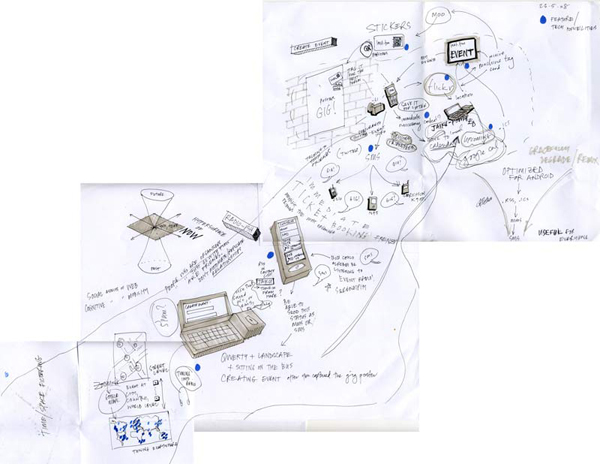 I also led more detailed in-house production jobs as well as strategy and service design. In these situations I would look after everything from UI wireframes and flows down to icons, typography, layout and animations.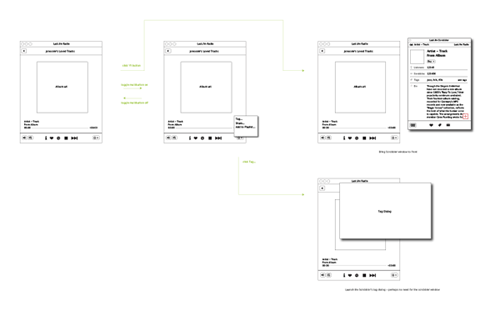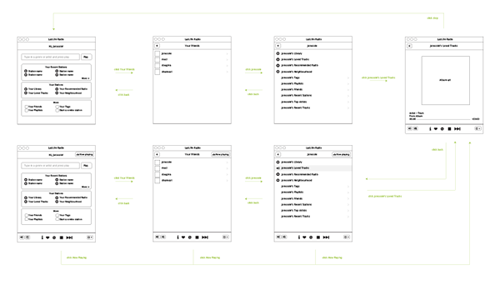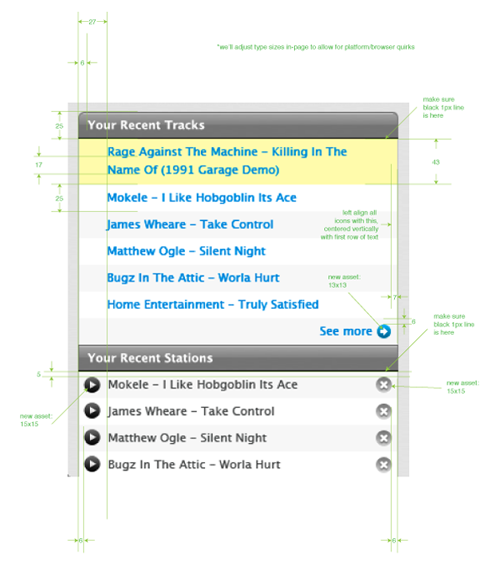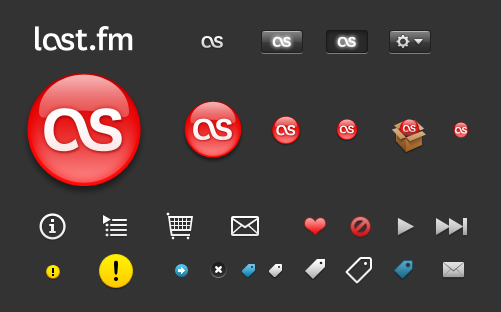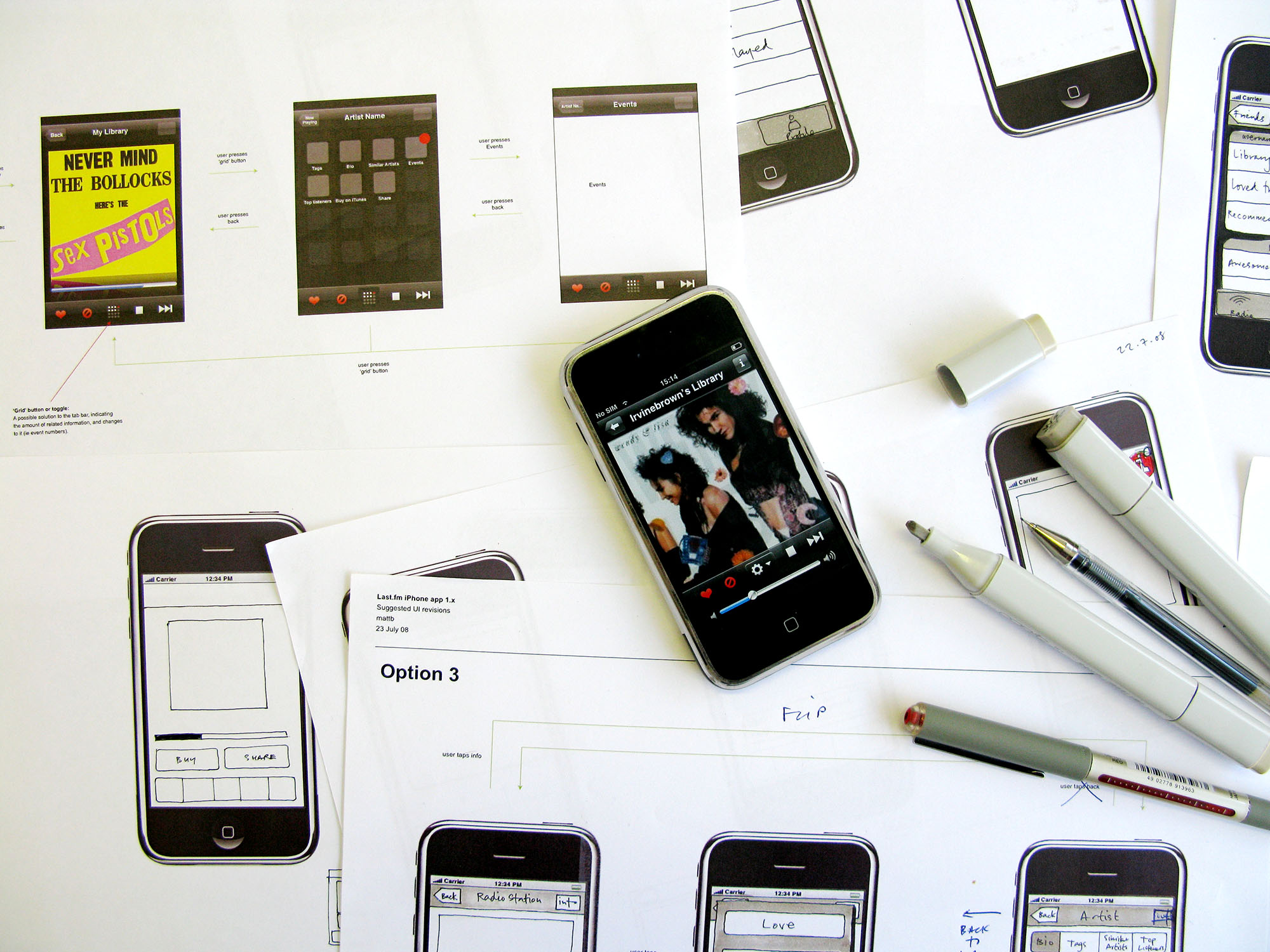 Figuring out how to operate as designer within an engineering-led culture like Last.fm's was a great learning experience, as was seeing (and feeling) the transition from indie startup through acquisition to grown-up corporate politics. I made some great friends, and got to nerd out about music for a living. A hugely fun two years!